Manifestation Box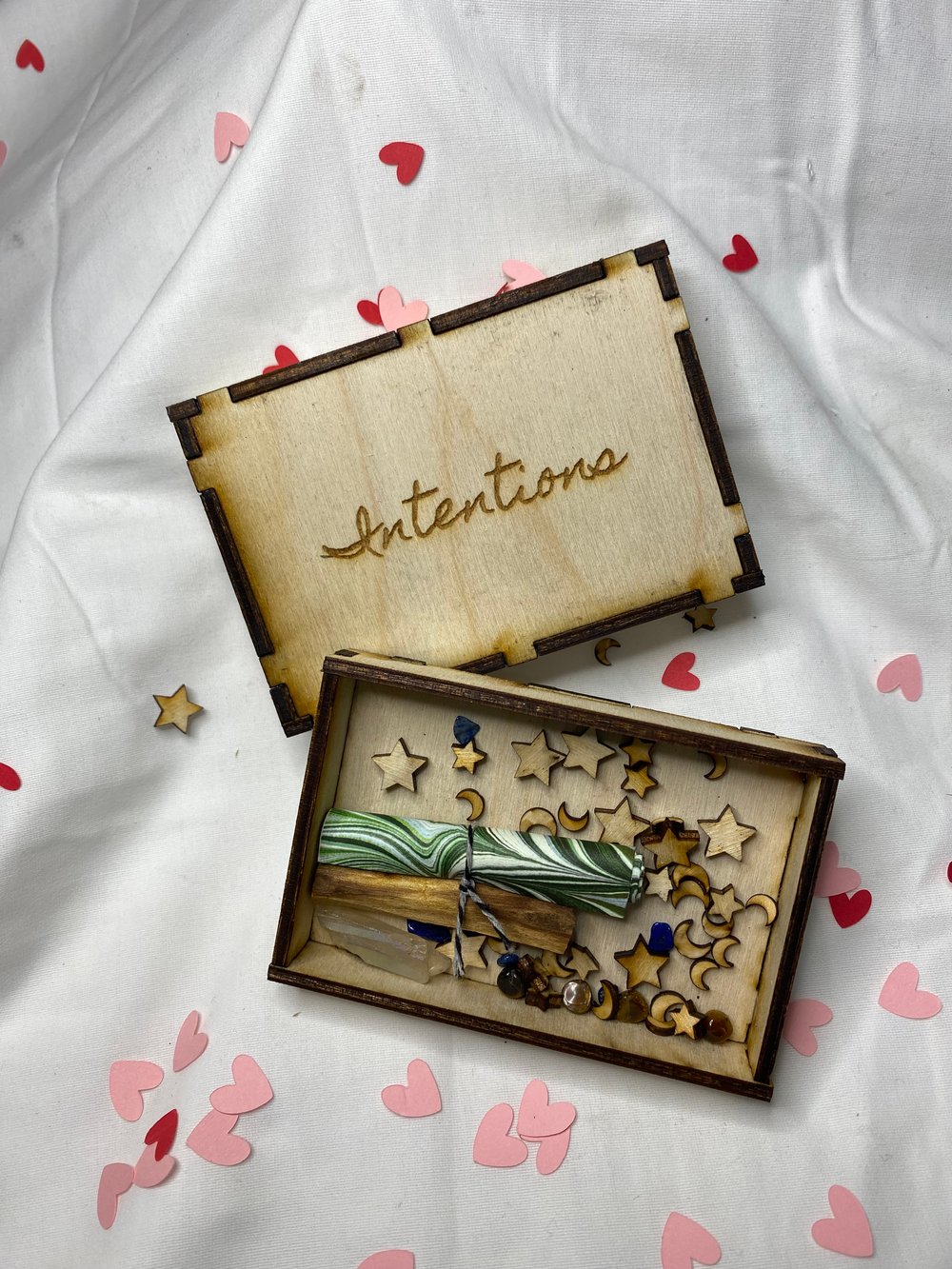 Set your intentions and manifest with the new moon or "let it burn" during a full one with this wooden box!
Instructions are on the back for your preference.
Included inside: paper scroll, random crystals, wood stars and moons, and a piece of palo santo.
Please note: remove crystals before burning.