Custom Floral Journals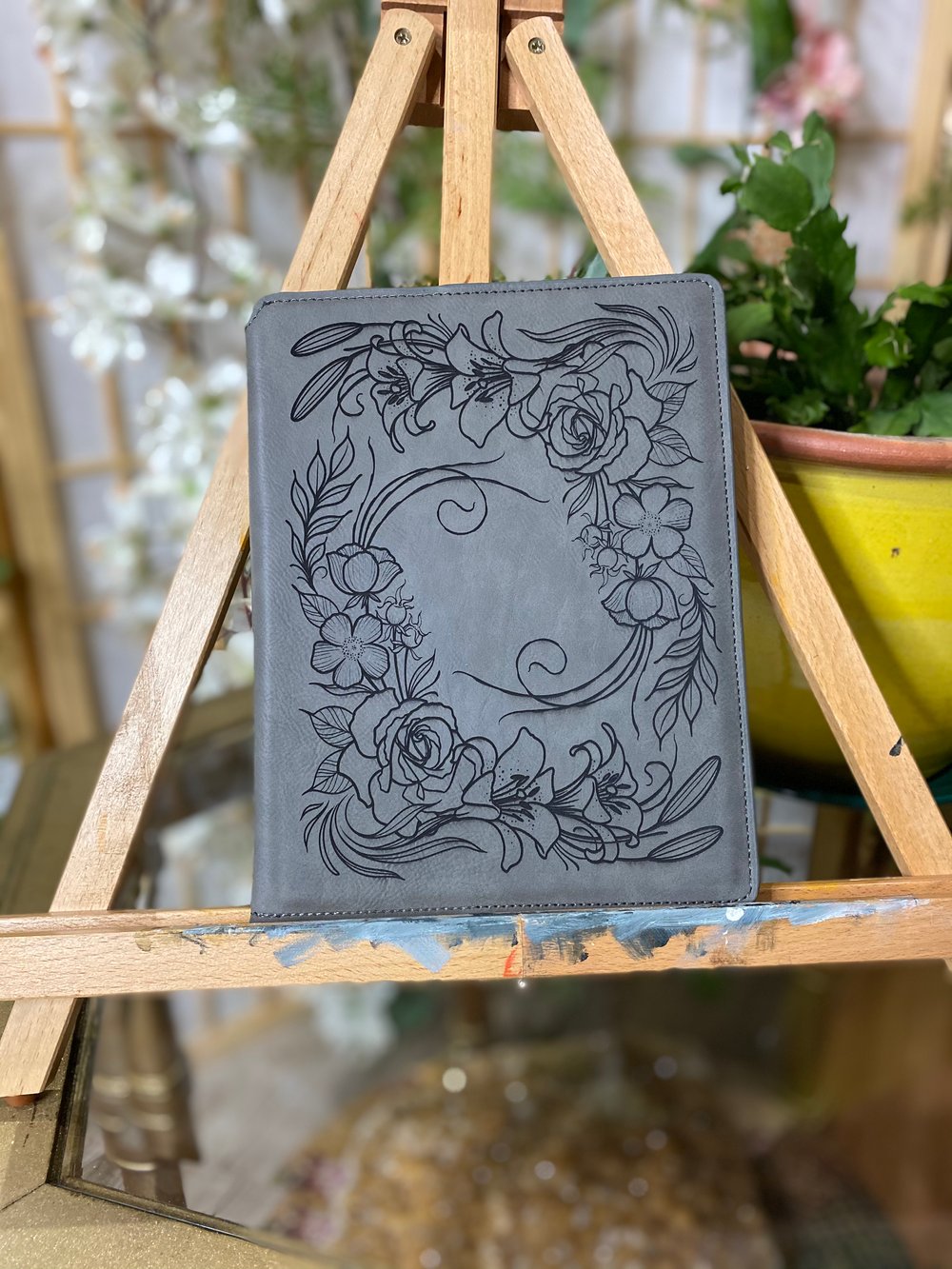 Custom journals with your favorite flowers! Choose three flowers, sit back and dream about all the journaling you'll do. Think about the room you'll have to clip a pen inside and it's nifty pockets to tuck notes away! Removable note pad inserts can be swapped out to start anew. Scroll to the contact form at the bottom to let us know your flower and color choices.
Please allow 4-6 weeks for custom journals. $95 for 7x9, $120 for 9.5x12.