Custom Ceramic Plate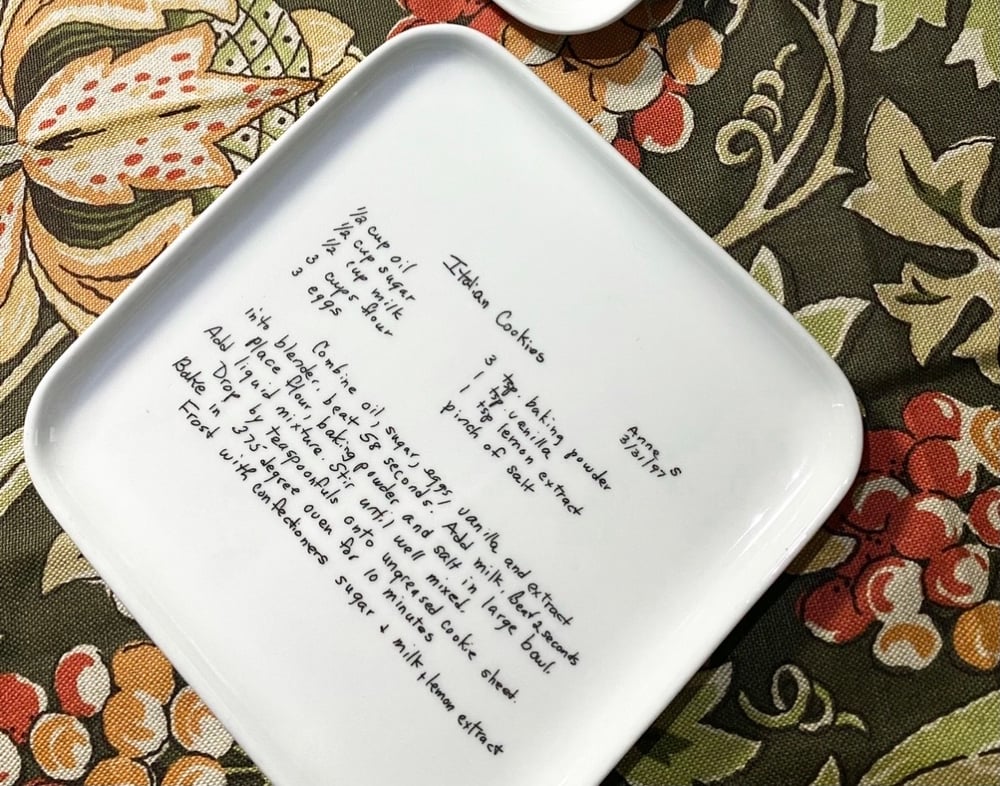 Laser engraved and stained with ink, a custom ceramic plate is the perfect way to preserve your favorite family recipe. Base price is $46. Please connect through the contact form to discuss details and receive an estimate prior to purchase!
This item is made to order. Thank you for your patience.